All Beings Zen Sangha
Rev. Inryu Bobbi Ponce-Barger is the resident teacher of the All Beings Zen Sangha which is a Branching Streams affiliated group in the lineage of Shunryu Suzuki Roshi (the founder of the San Francisco Zen Center). The All Beings Zen Sangha meets regularly for meditation, retreats and study.
A founding member of the Sangha begun in 2004, Bobbi now serves the community as an ordained Soto Buddhist priest.   Her Buddhist name is "Shin Chi Inryu" Body Wisdom Hidden Dragon offered to her by her zen teacher Dairyu Michael Wenger Roshi.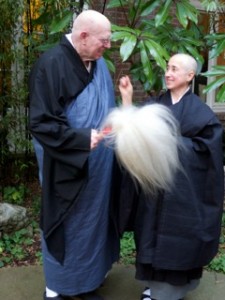 Information on weekly meditation and special events can be found at the allbeingszen website. Click here to go to the site.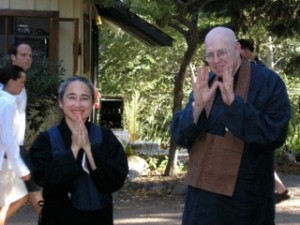 Inryu now enjoys giving dharma talks and working with students both in person and via the Internet.

Click on the button in the column to the left to contribute to the work of the All Beings Zen Sangha.  The Paypal function for ABZS will be moved to the ABZS website in the  Fall of 2016.