Private and Group Yoga instruction
A Master level yoga instructor, Inryu Bobbi Ponce-Barger is available to provide yoga instruction for individuals and groups by appointment.   Bobbi is  renown for her ability to tailor yoga classes content to the needs of the participants, and for her ability to help people relax even in the middle of a hectic work day.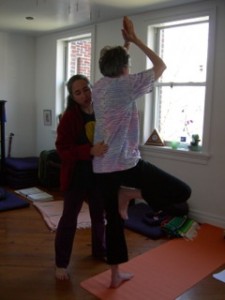 Click here to contact Inryu Bobbi
Click on the button in the column to the left to contribute to Bagheera Yoga. Your contribution will allow Bobbi to provide scholarships for those who cannot afford classes.